Attention: Special Note During this Unique Time
Thank you for visiting our website!

Partnering with Jeffco Public Schools, the safety and health of our community is our priority.
Outdoor Lab Foundation is still a fully functioning 501(c)3 nonprofit, and donations can be made any time. Thank you for supporting the Jefferson County Public Schools Outdoor Lab program.
If you have questions regarding the Outdoor Lab program, please refer to your home school. All decisions regarding Outdoor Lab are being made by Jefferson County Public Schools.
**WE ARE NOT OFFERING IN-OFFICE PICK-UP DURING WINTER MONTHS OF 2020-2021. Please choose another option.***
-----
Celebrate Outdoor Lab!
Make a donation to support The Outdoor Lab Foundation and receive a special thank-you gift-- Outdoor Lab Spirit Wear! 
Before Ordering Spirit Wear…
Make sure your gear is ordered on time! Click here or see below for a list of deadlines by school. 
Not sure what size to order? Click here for size charts on our official student hoodie and t-shirt. Please note we offer the following sizes: Youth Medium, Youth Large, Adult Small, Adult Medium, Adult Large, Adult XL and Adult XXL.
The Foundation does not offer refunds. As a charity offering free gifts as a thank you for a donation, we are not set up to handle issues that a retail company is able to handle. Therefore, we are unable to make any cancellations or returns on donations. However, we will make exchanges for different gifts/sizes. Exchanges are granted on a case-by-case basis, and gifts being exchanged cannot be used or worn. Full terms and conditions here.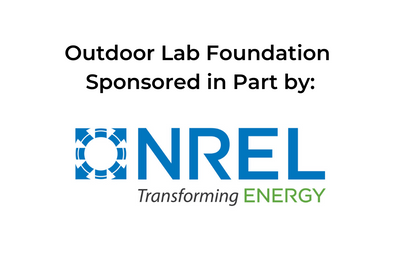 Delivery Options
During the checkout process, you'll choose from one of 2 options...
**We are not offering in-office pick up at this time due to COVID-19.**
School: $1 - Have your gear shipped to your local elementary or middle school. All orders from your school will be delivered at the same time the week after the school order deadline. 
Home: $8.50+ (price varies depending on items ordered) -- have your gear shipped to your home. Orders are mailed once per week.
Click "SHOP NOW" up above to view items and get started!