Outdoor Lab's #GivingTuesdayNow Fund
Outdoor Lab is an incredible asset to the community. It gives all children in Jeffco equitable access to the mountains. The mountains that begin in our county, the foothills of the great Rocky Mountains. ALL students in the school district attend, regardless of ability or disability.
We know this is a difficult time for many. With the support of our amazing community, we will remain resilient and lean, and make sure Outdoor Lab remains a rite-of-passage in the Jeffco community.
How You Can Help Today
With the recent outbreak, the mountain sites lost $100,000 in funding from Medicaid. This funding, years in the making, was to be used for new additions to the sites, to add another nurse to staff and to set up an electric wheelchair fund, among other expenses. Lack of this funding will be a huge setback to each site.
ALL DONATIONS given for #GivingTuesdayNow (May 5) will go to Mount Evans and Windy Peak to make up for lost funds.
Our goal is to reach $25,000- if you're able, will you help us get there? No donation is too small.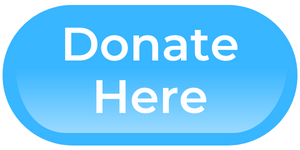 This won't be the last challenge we face with the COVID-19, but right now, it is the most critical.
Outdoor Lab Foundation's Resilient History
Outdoor Lab remained open through many large historical events. It remained a priority during the Cold War, through Columbine and 9/11. We know COVID-19 will have a different impact than those events did, but we aim to ensure one thing won't change: Outdoor Lab will continue to remain a Jeffco legacy.
Outdoor Lab Foundation began in 2003. Brilliant people and the community gathered, created the Foundation, and the Outdoor Lab Schools along with thousands of Jeffco students benefited.
From there, support for the Foundation continued to grow.
Enter 2008. With the economic downturn, shutting down the Outdoor Lab sites was debated. The Foundation and our surrounding community rose to that challenge, too, by uniting as one voice to show how important this legacy is and should stay. The mountain sites were once again secured. Thousands more Jeffco students benefited.
We will let our history guide our actions now, and we're glad you're here with us.