We had our best Colorado Gives Day YET!
2017 has been full of surprises, but the generosity of our donors, supporters and volunteers has never been one. YOU support the Outdoor Lab Foundation unconditionally, and it is because of YOU that we raised over $34,000 on December 5th, making this OUR BEST COLORADO GIVES DAY EVER. Thank you!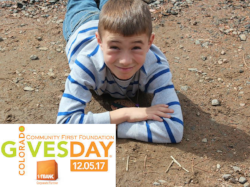 The Greenhouses made 2017 a year to remember
The Mount Evans Greenhouse had its official hard hat ribbon cutting on September 16th which gave us an exciting look into the future of Outdoor Lab. The greenhouse is open to students the first day of the new semester.
That being said, we have a fresh update on the Windy Peak Greenhouse. 
The beams are up and the greenhouse has fully taken it's shape! Before we know it students will be learning all about our food to table program and become passionate about food conservation and composting. This is due to open its doors to students on April 15th.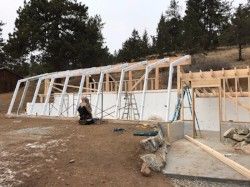 Looking towards the future... what to expect from the Outdoor Lab Foundation in 2018
The Youth Advisory Board will be formed and working to impact our local and global community. An exclusive legacy society is coming to celebrate long-time donors and provide community surrounding a beloved program. BOTH greenhouses at Mount Evans and Windy Peak will be shaping young minds, the anticipated high ropes courses will be FINISHED... and SO MUCH MORE. We can't wait for you to be a part of our 2018 story. 
What are some things you want to see in 2018? Please take this short, anonymous survey, and tell us what you want to see more of, what you don't want to see at all, and your favorite projects you have in mind.