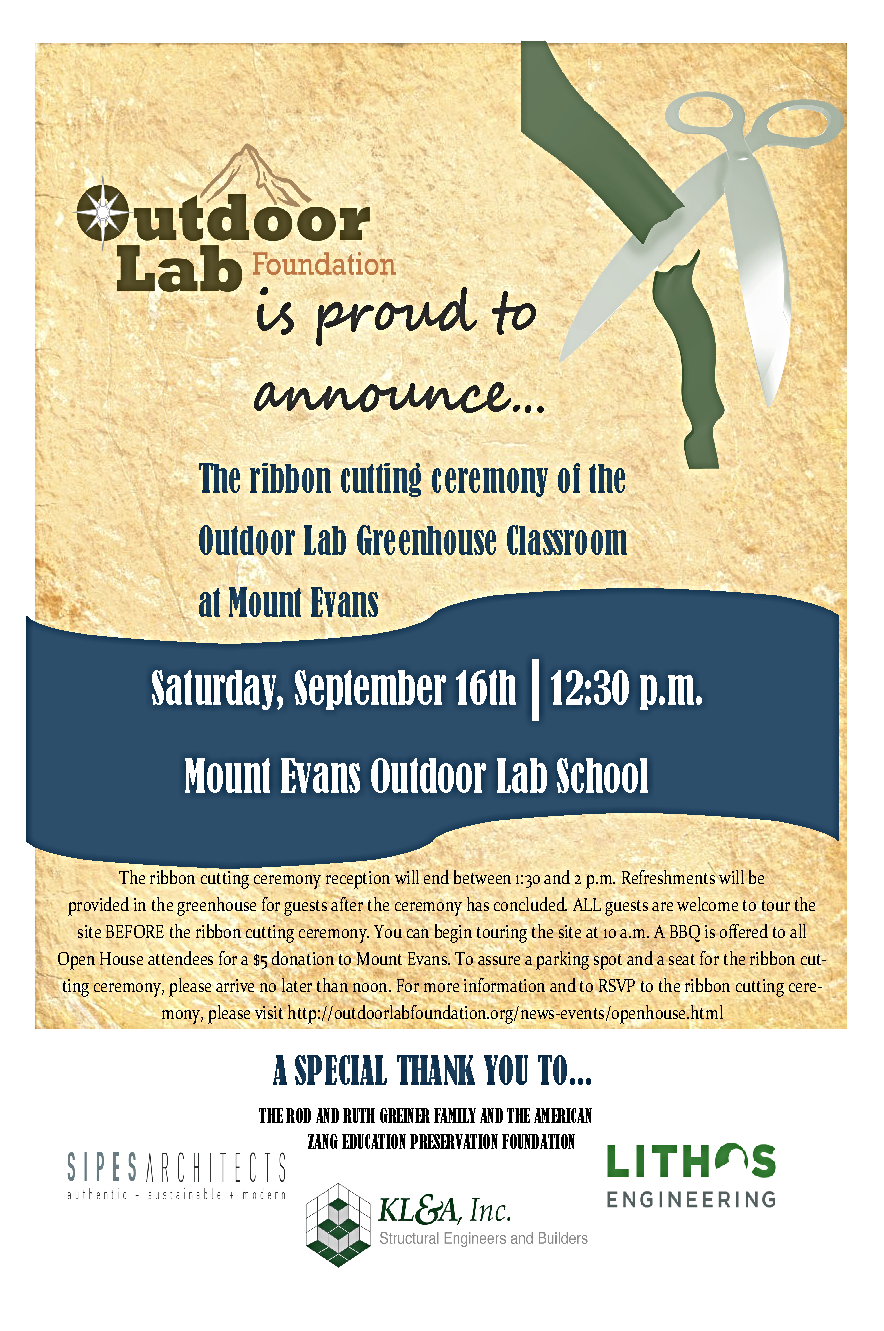 Ribbon Cutting for the Mount Evans Greenhouse Classroom
The Outdoor Lab Foundation is proud to announce the ribbon cutting of the Outdoor Lab Greenhouse Classroom at Mount Evans. The ribbon cutting will begin promptly at 12:30 p.m. during the Mount Evans Open House, September 16th. The ribbon cutting ceremony will end between 1:30 and 2 p.m.
If you are wanting to tour the Mount Evans site, you need to BEFORE the ribbon cutting ceremony. A BBQ is available to all guests during the Open House for a $5 donation to Mount Evans. 
The Mount Evans Outdoor Lab school, 201 Evans Ranch Road, Evergreen, CO 80437, located right outside of Evergreen, is 35 minutes from Denver West. Please plan time to drive and park. 
To learn more about Outdoor Lab and it's impact on Jefferson County students, please watch the video located above and to the left directly under the sidebar menu. 
If you plan on attending the ribbon cutting for the Mount Evans Greenhouse Classroom, please RSVP below. If you were directly invited, in a few short words, will you please tell us your connection in the comments section at the end of the RSVP form. Thank you!