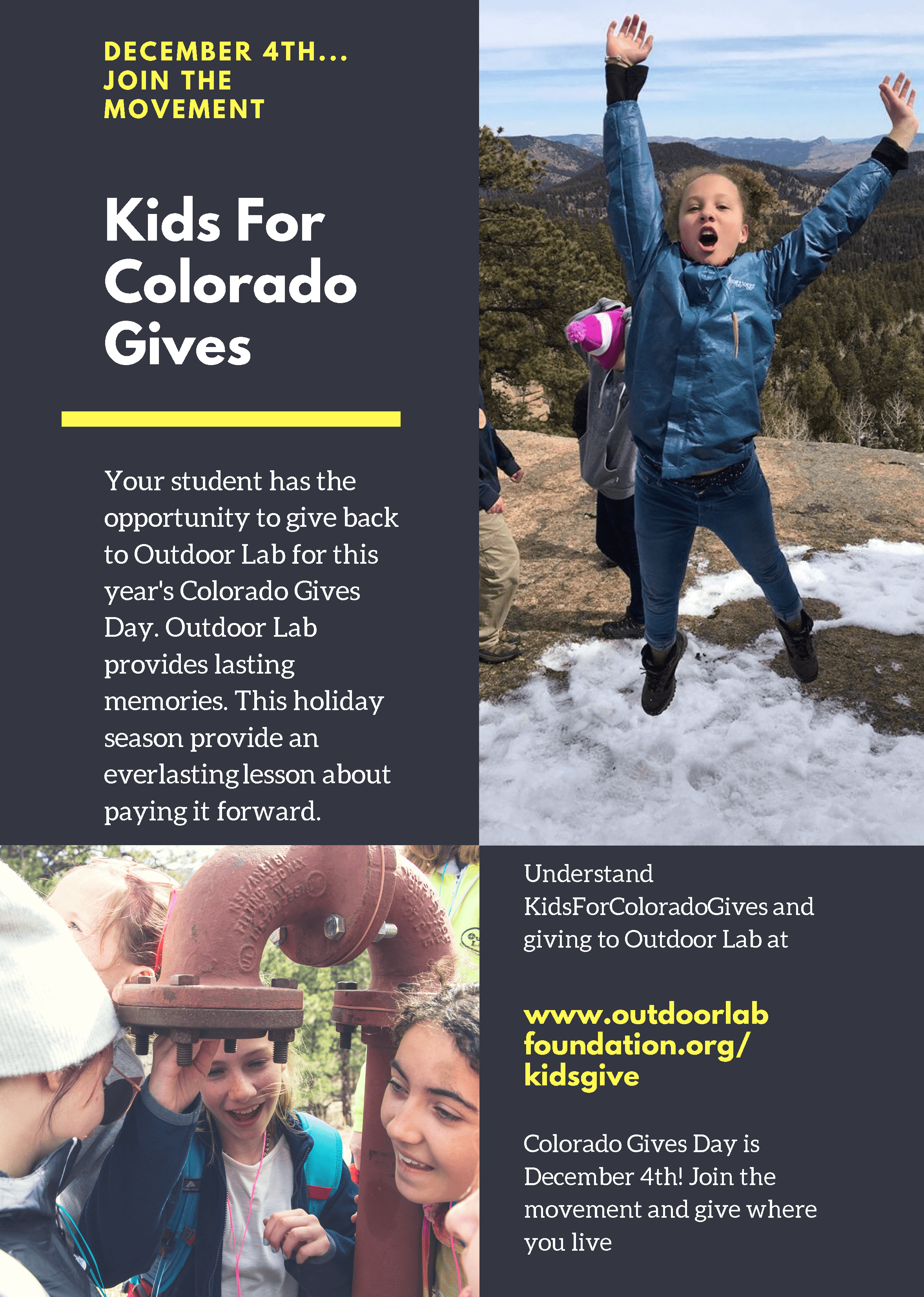 The holidays are rapidly approaching and what better way to show thanks this season than to teach kids about the importance of giving back. Colorado Gives Day is coming up on December 4th! Parents have the opportunity to purchase Giving Cards for their kids who can then donate to the nonprofit of their choice. Of course, we are pretty fond of the Outdoor Lab Foundation. Together parents and their children can explore the numerous nonprofits accepting donations on Colorado Gives Day, giving youth a lesson you truly cannot put a price tag on. 
We know you have questions... and visiting the official Kids Who Give web page is your perfect resource. Not only does it have all the questions you need answered as a parent or guardian but it also has resources for your kiddos! 
The stories of Outdoor Lab from your child are everlasting. This holiday season, begin their philanthropic journey that creates life lessons that are just as everlasting as their Outdoor Lab memories. 
Thank you from the Outdoor Lab Foundation staff!