Event: Raise a Pint, Lend a Hand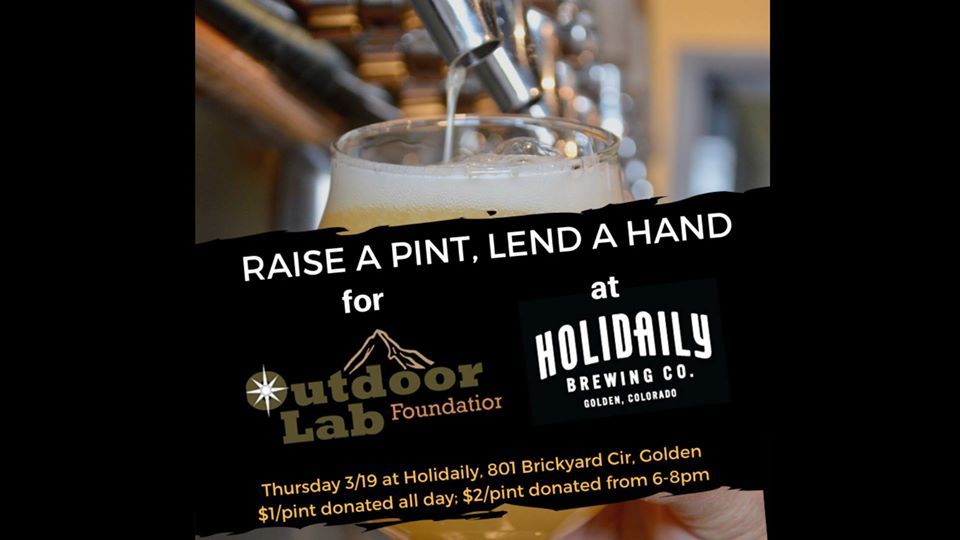 Thursday, March 19
2-9 p.m.
For their March "Raise a Pint, Lend a Hand" fundraiser, Holidaily has chosen Outdoor Lab Foundation! 
"The concept behind Holidaily Brewing Company is driven by a personal understanding and a passion to provide those with celiac diagnosis, gluten sensitivity or any interest in trying a tasty gluten-free craft beer, a guaranteed safe, delicious beer to enjoy." -Holidaily Mission Statement

During their event, they will donate $1 per pint to us, then from 6-8 p.m., $2 per pint purchased will be donated.
From 2-6 p.m., Holidaily will donate $1/ pint to Outdoor Lab Foundation; from 6-8 p.m., they'll donate $2/ pint. 
Details: All ages welcome. Join us for this fun community event. Non-alcoholic beverages will be available.