CELEBRATE EARTH DAY'S 50TH YEAR WITH US!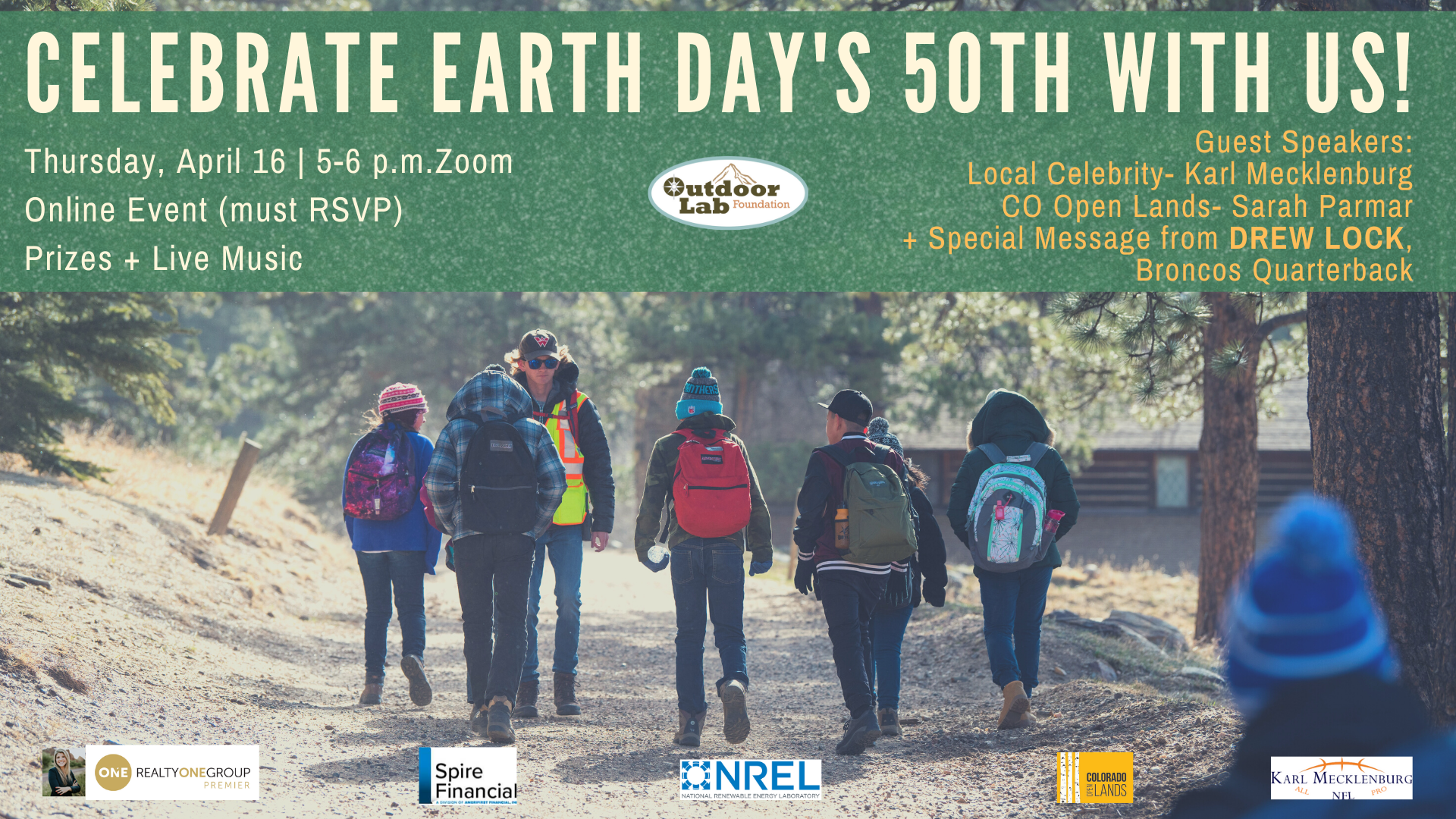 Thursday, April 16
5:00 - 6:00 p.m.
Zoom Virtual Meeting (RSVP REQUIRED, below)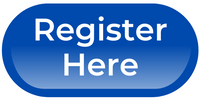 Broncos. Live music. Nature. Prizes.
You're invited! Celebrate with Outdoor Lab Foundation, Colorado heroes like Drew Lock and certified conservation experts.

Win prizes. Win for being on the call. If you join our $5 Club during, you could win more.
Learn. How to be a "natural citizen" at home, in the community and on a global scale.
Gain. Insight on WHY getting kids outdoors is important, and new ways to do so.
Get Inspired.  From our speakers on staying positive & "leaning in" in the wake of COVID-19.
Show Your Outdoor Lab Love. Simply by showing up!
Guest List:
Karl Mecklenburg, local celebrity, former Bronco's linebacker
Sarah Parmar, Director of Conservation, Colorado Open Lands
Special guests from Great Outdoors Colorado (GOCO) + National Renewable Energy Lab (NREL)
+  DREW LOCK, Bronco's quarterback, has a special message for our listeners!
AND WAIT! GRAB SOME TAKE-OUT FIRST!
We couldn't do this without grub and drinks! Before joining, grab take-out from your favorite local restaurants. See our "menu" of restaurants or get in touch with your personal favorite. See our Menu of Restaurants below.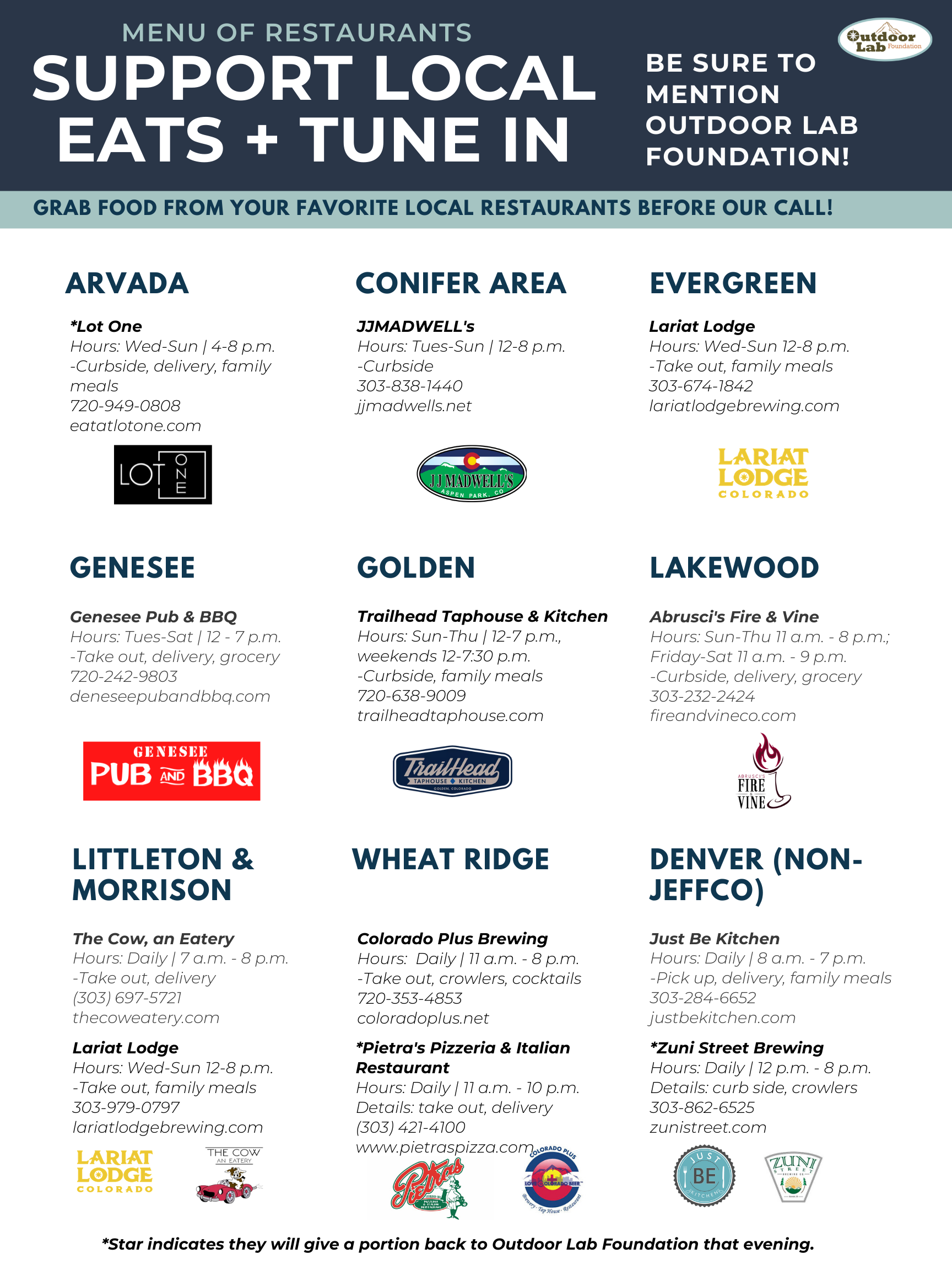 Partners & Sponsors Include:
National Renewable Energy Laboratory (NREL)
Meghan Rocchio with RealtyOne Group 
Keith Fenner with Spire Financial