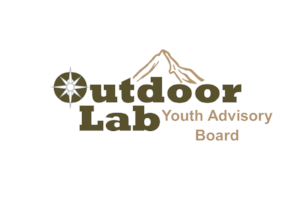 What is the Outdoor Lab Youth Advisory Board?
The Outdoor Lab Youth Advisory Board is a group of young leaders in the community advocating for Outdoor Lab and are innovating new ways to make an impact on Outdoor Lab in the community and around the world. The Youth Advisory Board provides it's members the chance to lead projects that create change, build their resume, and engage with professional contacts to benefit their futures.
Mission 
Empower...Before. During. After
Vision
The Outdoor Lab Youth Advisory Board's vision is to support and empower young leaders through ongoing stewardship of ourselves, our community, and our environment.
2019-2020 Application
The 2019-2020 Youth Advisory Board application is open! The application deadline is May 3rd, 2019 at 11:59 p.m. We will be filling seven board seats. Please read through the requirements and what we are looking for in applicants before applying. Have a question? Email youthadvisoryboard@outdoorlabfoundation.org. You will receive an answer within 72 hours. 
What are we looking for?
The Youth Advisory Board is filled with passionate, young leaders who are supporting the Outdoor Lab program at it's heart, specifically through the High School Leader program. You will be committing 5-10 hours a week. 
Below are the requirements to be on the 2019-2020 Youth Advisory Board.  To best support the Outdoor Lab High School Leader Program and to serve on the Youth Advisory Board, three requirements must be fulfilled. 
Being PHYSICALLY present in an assigned high school or cluster to assist in the high school leader recruitment process (clusters/schools will be assigned based on preference, we will do our best to give you your first choice based on proximity to where you live but we cannot guarantee you will receive you first choice! Members must be able to drive themselves to their assigned school once a month.) 
Must be available for monthly check-ins with Ben Kusnetzky, Youth Advisory Board Director and/or Paige Brophy, the Deputy Executive Director of the Outdoor Lab Foundation. Check-ins will be done either face-to-face in a group meeting, conference calls, or via email.
 Must consistently show your passion for Outdoor Lab!
Application Requirements
 Must have been an intern in the past four years
 Two letters of recommendation. One must be from a Site Staff member from your respective site.
 Personal Letter: In a minimum of 500 words and a maximum of 800 words please respond to the following prompt: Briefly explain the impact the Outdoor Lab program has made on you. How can you give back to the Outdoor Lab program with specific regards to the High School Leader program? Give examples of your personal experience, creative ideas and passion for this program. Remember to keep in mind the Youth Advisory Board mission and vision statements!
All requirements must be submitted to youthadvisoryboard@outdoorlabfoundation.org no later than May 3rd, 2019 at 11:59 p.m. MST.

Finalists will be contacted the last week of April regarding next steps. 
Impact Updates
Be sure to check back on the progress of the 2018-19 Youth Advisory Board. Here we will post project updates, media coverage and more!