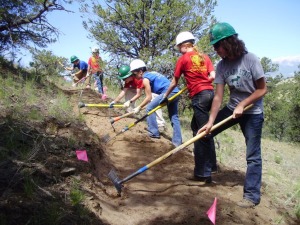 Volunteers are a crucial part to the continued growth and success of Outdoor Lab and we are always looking for more opportunities to get the community involved.  Volunteers have the opportunity to:
Explore in personal interests and passions
Engage with Outdoor Lab alumni and friends
Develop Leadership skills
Participate in special events planning and fundraising
Develop new relationships with members of the JeffCo community
Participate in trail building experiences and environmental education
Give back to your community and contribute in a meaningful way
Ready to volunteer? Simply fill out this form and let us know what interests you and we will help you find the perfect fit! 
Current Opportunities
Don't see something that interests you?
We are always accepting volunteers and looking for new opportunities for those who want to get involved! Please contact us at volunteer@outdoorlabfoundation.org with what interests you and we will work on finding something just for you!