Why Aren't We Playing Outside?
Lindsay Clark
Summer has finally arrived, and if you're anything like us you can't wait to fill your calendar with outdoor adventures. Sometimes easier said than done, right? The truth is, obligations come up, schedules get busy and those plans to enjoy the summer sun may fall to the back-burner. According to the EPA, the average American spends 90% of his or her life indoors, and as we get older we become even more inclined not to venture out. Ironically enough, numerous studies worldwide continue to uncover the positive effects that nature and being outdoors has on our overall well-being, something we all know because of Outdoor Lab. So, why aren't most of us playing outside?
Get Off Your Phone! (We've all heard it)
It's no surprise that technology use continues to grow and although it benefits us in many ways, it's taking up more and more time in our everyday routines. A recently released PEW Research study, 26% of American adults say that they are online "almost constantly," up from 21% in 2015. The story for children is similar. A report released in October 2017 by Common Sense Media stated children 8 and younger spent about 15 minutes a day on mobile devices in 2013, this number has more than tripled to 48 minutes a day in just a few short years. Although it's difficult to imagine what it was like before social media, texting or having the next best game at our fingertips; it's important to remember that life is all about balance. We constantly hear nervous students as they realize a cell phone is on the "do not bring" to Outdoor Lab list. Want to know what's better? Students say that they didn't miss their phone while they were at Outdoor Lab. Ditching the device and stepping outside can help us, and our families in more ways than we may even realize… and it sounds like it's easier than we think!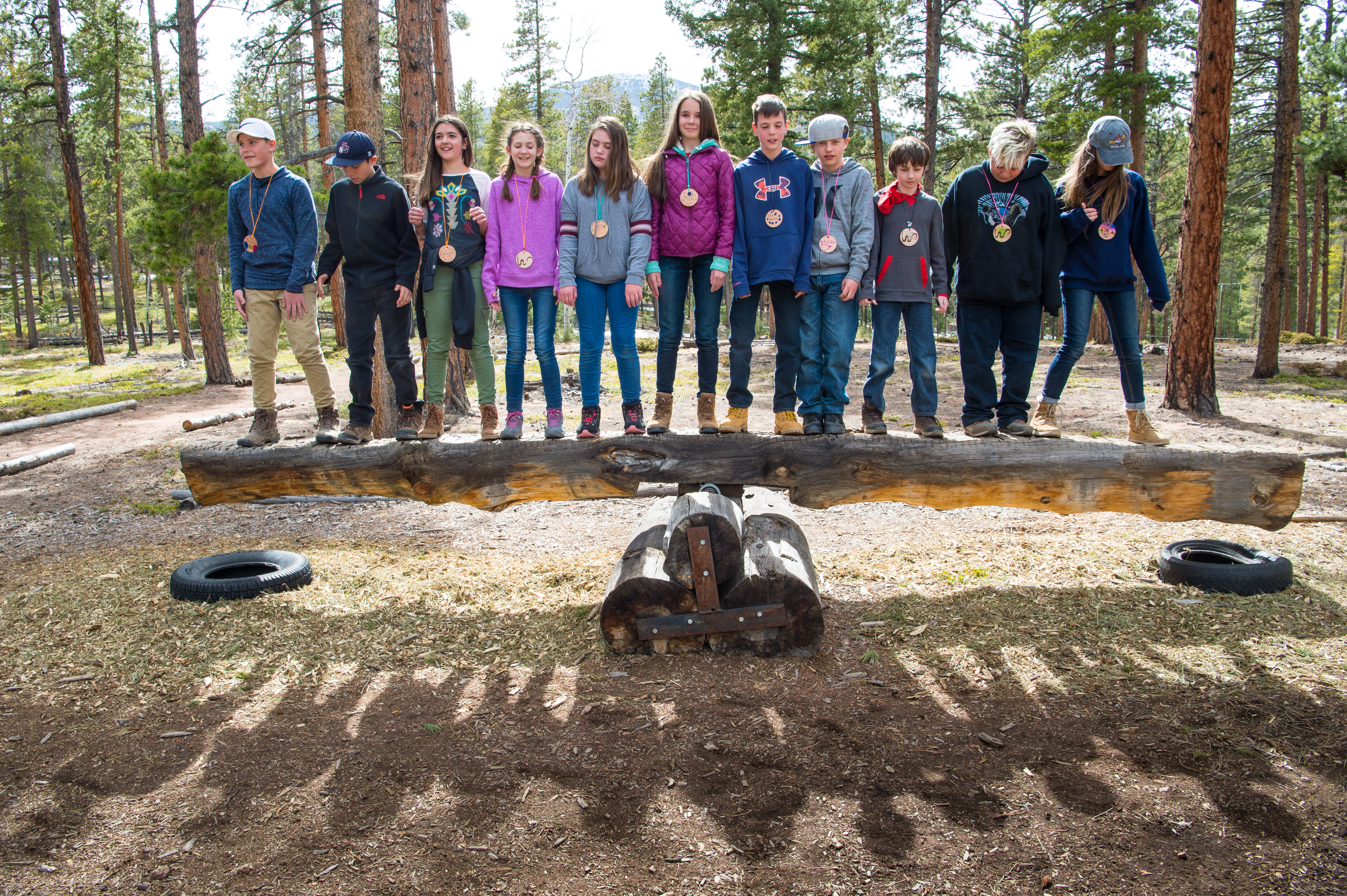 Nature Makes You Feel Better, Science Says So
It turns out, you don't have to plan an extravagant adventure to reap the rewards that nature can provide. Something as simple as soaking up some rays at the pool, enjoying a cookout, partaking in a scavenger hunt or strolling through your neighborhood can have beneficial effects. According to a study published in Proceedings of the National Academy of Science, walking 50 minutes in a city park boosted people's moods as well as their working memories and attention, while a 90-minute walk yielded changes to their brains in a way that can protect against depression. Healthy and happy, a win-win! Studies have also shown that kids benefit from learning through play, experimentation, exploration and discovery. It's the same thing when it comes to your student's ability to learn, which is what makes Outdoor Lab so special.
Be sure to follow us on all our social channels this summer. We will be sharing local activities that will keep the whole family outside!